Personality and Ability Testing
Improve hiring decisions and help your staff
deliver to their potential
I want to use assessments
to hire or develop staff
I'm about to do
some psychometric testing
Comprehensive psychologist feedback paired with the best psychometric tools to add robustness to your staff hiring and development processes
Helping your business

Helping you hire the right people
for critical roles. Providing in-depth
information about the skills,
capabilities and behavioural
characteristics of a candidate.

Helping you develop key people.
Working with leaders to improve
their performance and to inspire others
to achieve organisational goals.

Helping you build cohesive and productive
teams. Improving understanding and
acceptance of different styles,
identifying team strengths, opportunities
and steps for moving forward
What our customers say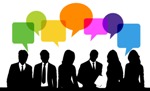 "I was amazed at how quickly Jared could understand me, make sense of my personality and
help me to identity areas for growth. The tool was helpful, but the conversation was a revelation"
Senior Lecturer and Te Atakura Coach, UCOL
Who are we
Eagar People are organisational psychologists who for over 10 years have helped businesses select suitable candidates for critical and high-risk roles. Eagar People has provided detailed insights and developmental planning for key people across a range of sectors and organisations to help lift leadership capability and business performance.
We work out of Wellington, New Zealand, but with the help of technology we can work with or provide support to people from anywhere in the world. We have engaged with a wide array of private and public sector customers, but being based out of the capital, we have developed specialist industry knowledge in Central Government, Police, Defence, the Arts, and Education sectors.
Eagar People is a member of the All of Government – Consultancy Services Panel in the Human Resources category.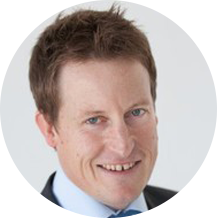 Jared Eagar
Organisational Psychologist

Founder and Director, Eagar People
The Founder
Jared commenced the business in 2008 after working as a military psychologist, a learning advisor / organisational psychologist for a government agency and leading the organisational psychology area for the Wellington office of a large recruitment and consultancy agency. He has contributed significantly to the development of public sector leadership through his involvement with the Leadership Development Centre and is known as someone who stays abreast of innovation and developments in the ever-changing world of personnel assessment.
Jared creates and leads the services provided by Eagar People. He delivers the main effort of work, but for the last 10 years has pulled in a range of experts and associates for larger assignments and project work including organisational psychologists, psychometrists, developers, project managers and support staff.
Originally from Taranaki, Jared brings a practical, responsive and friendly approach to his work. He is always willing to help and welcomes a free consultation or discussion before commencing a project.
Are you ready to find the best person for the job? Or
do you want to get the best out of your people?
Get in touch for a FREE
no-obligation consultation.